overview
A NEW WAVE OF CONVERTIBLE LIVING
Bring the West Coast Canadian outdoors even closer. Every suite is home to an expansive outdoor living space with inset radiant ceiling heaters for all-season enjoyment. Select suites have a unique floor-to-ceiling sliding door system for a seamless transition between the indoor and outdoor space.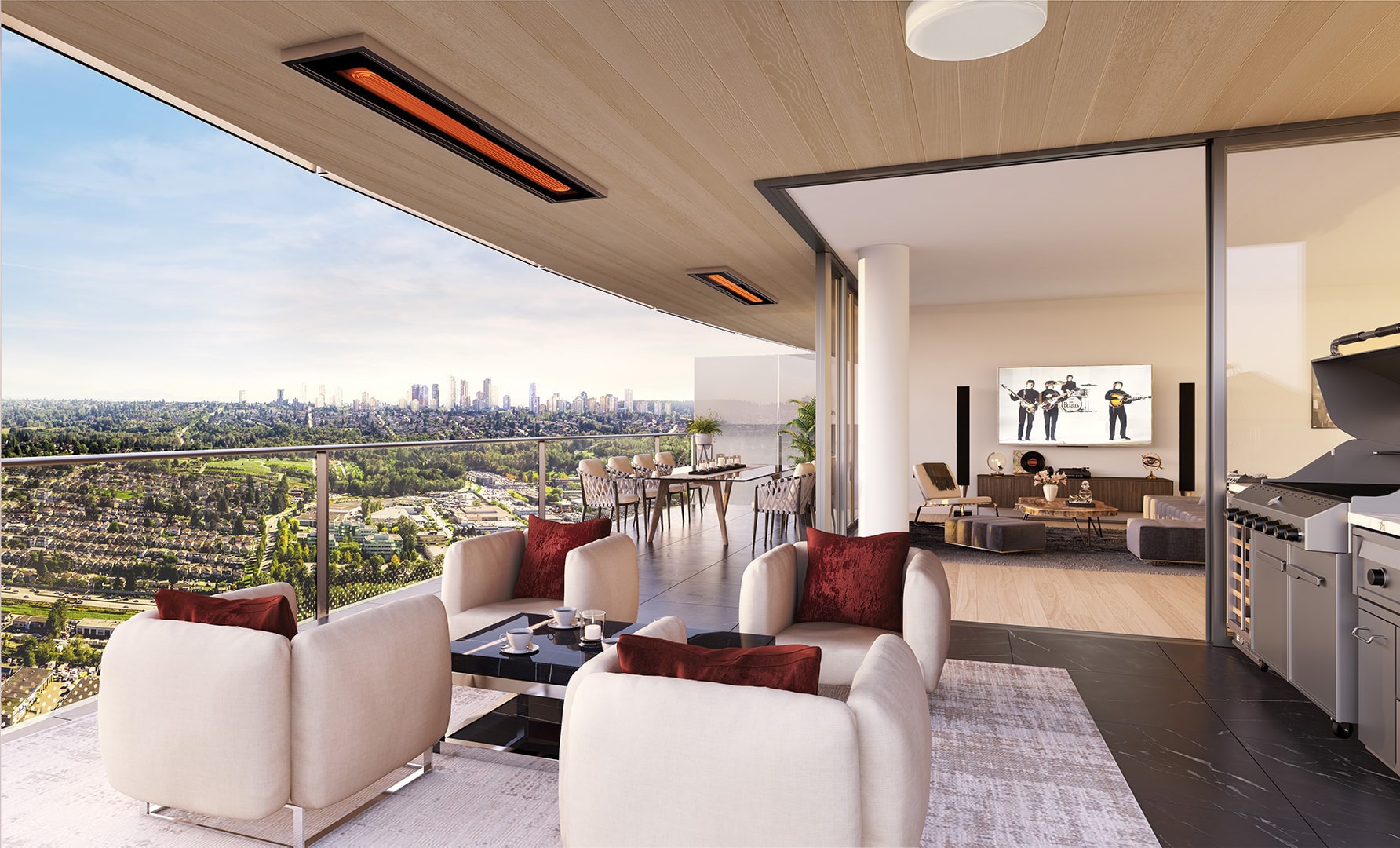 1
2
3
4
5
1
Double floor-to-ceiling corner sliding doors for a seamless transition between the indoors & outdoors (in select suites)
2
Porcelain tiled balcony floors
3
Sleek balcony soffit panel system
4
Inset radiant ceiling heaters for all-season enjoyment
5
Luminous LED ambient lighting
Stunning Architecture
Concord Brentwood's Hillside East is an oasis in the city, with two striking towers perched high above the treetops. On every level, the super-sized balconies curve gracefully upwards, like gentle waves ebbing and flowing in the skyline.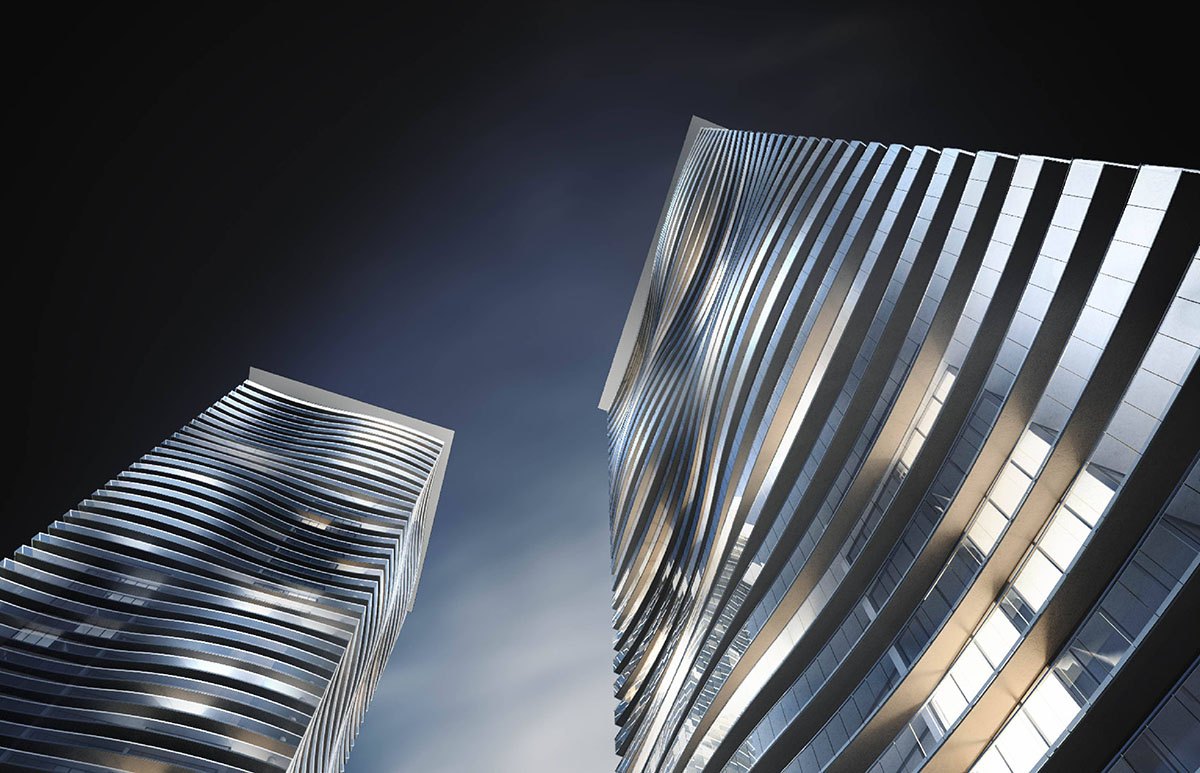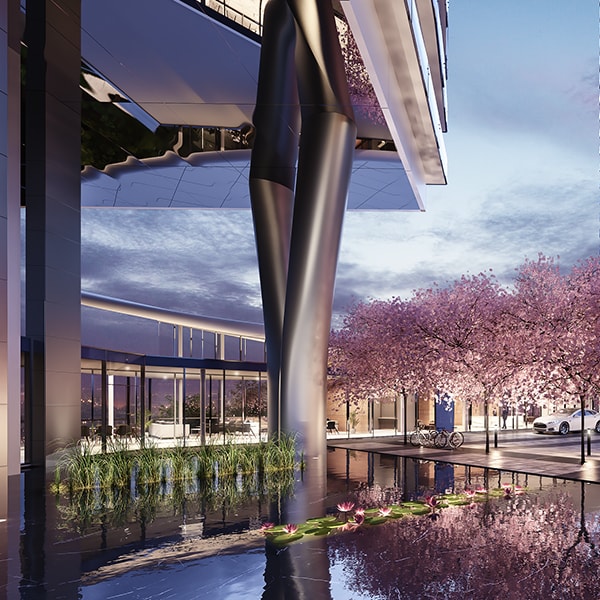 treetop living
Both residential towers are raised far beyond the treetops, creating a soaring 38-foot vertical space below.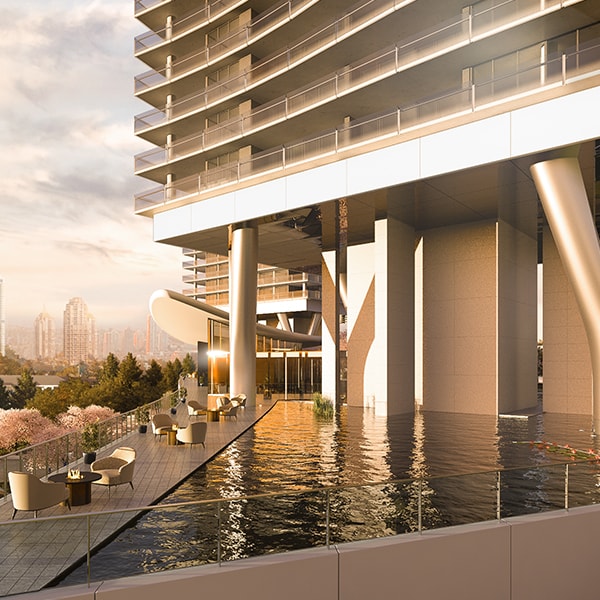 water features
Tranquil water features, alongside reflective mirror soffit details, add dramatic elegance.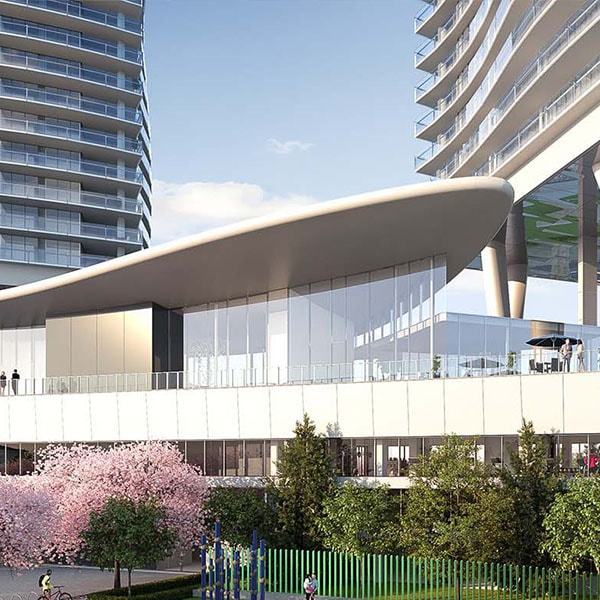 curved contours
Wave-shaped contours complement the surrounding environment. The dramatic, sky-view canopy roof floats cloud-like above the lobby podium.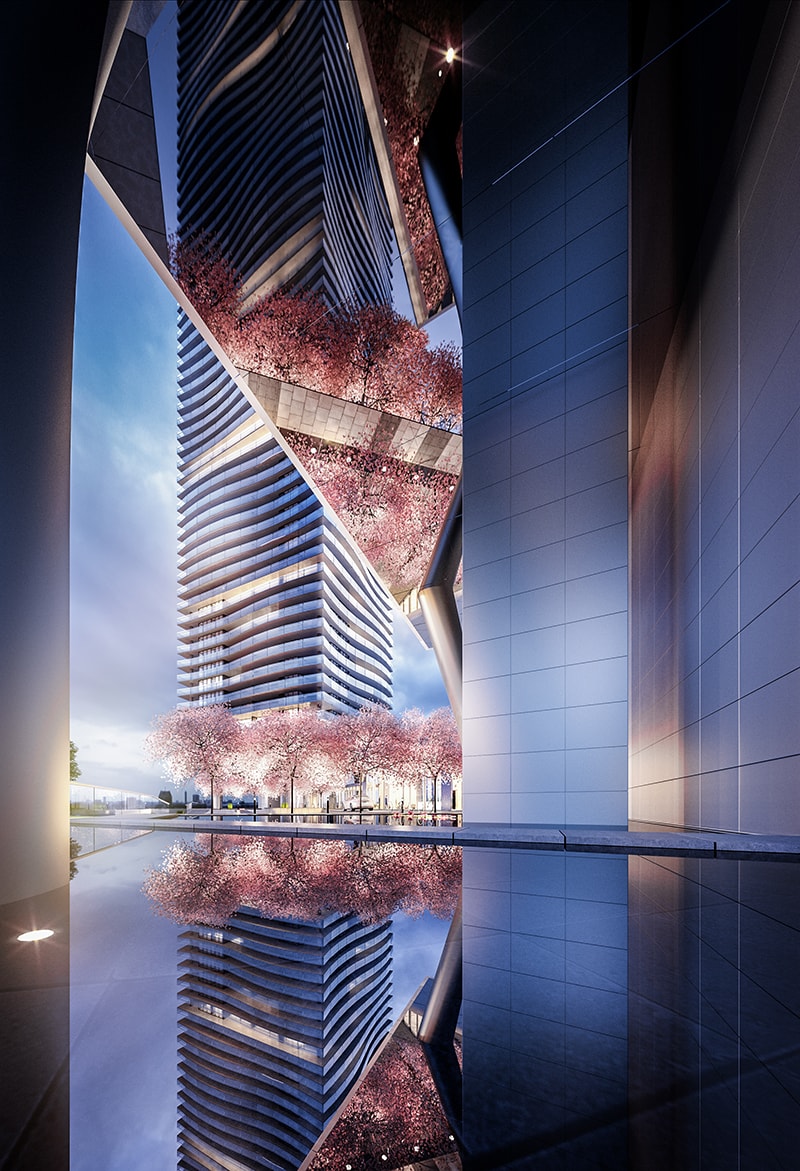 master architects
Every architectural detail evokes a powerful presence. Marvel at the architectural wonder from the comfort of your home, while strolling in the park, or while gazing off into the horizon from your super-sized balcony. This masterful collaboration between Francl Architects and PFS Studio is truly a sight to behold. Where every square inch is inspired by, and a reflection of, a life well lived.